You are one of a kind.
An exceptional person whose preference for natural, organic, and cruelty-free products makes you an Intelligent Beauty. We are a group of like-minded people who deserve a special place of our own, to be pampered, beautified and cared for.
As a valued new customer, here's what you can expect from Ecco Bella. And please fill out the form below to start shopping now with a $10.00 coupon!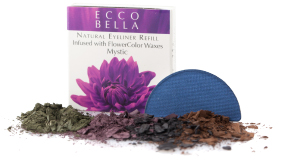 - Free beauty consultations.
- Caring customer service. You can tell us what you think.
- Loyalty program.
- Skin care enriched with VitaminCells and is up to 95% organic.
- Cosmetics infused with flower wax.
- Beauty products that are cruelty-free, Vegan. Gluten-free. Water-free. Naturally preserved or preservative-free.
- Friends of Animals advocate. With your purchase you help us make monthly contributions to Friends of Animals.
We'll email you a $10 coupon instantly.
(Check your spam folder if you do not see it in your inbox.)